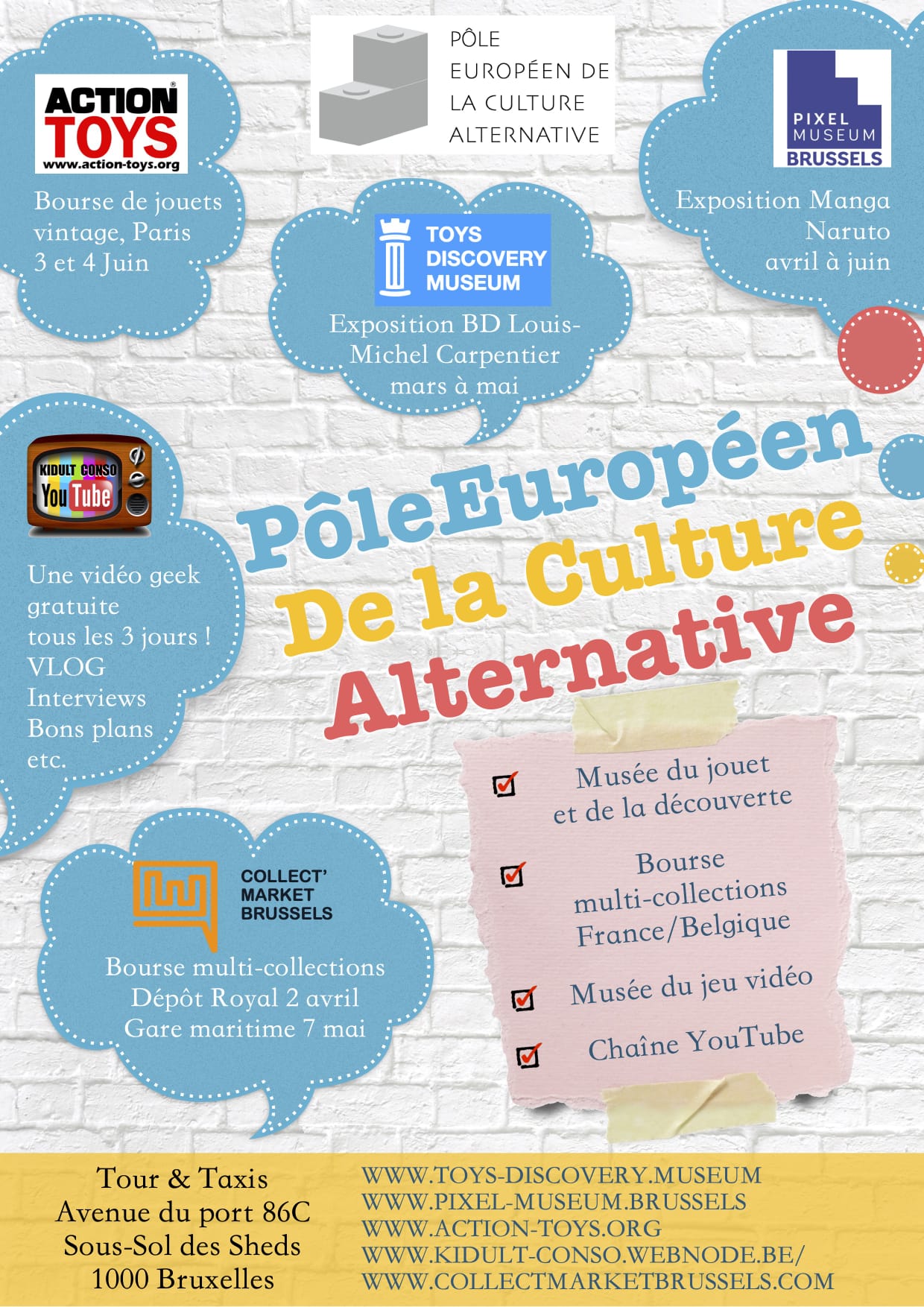 👋 Hello! Our agenda from March to June 😀 at the EUROPEAN POLE OF ALTERNATIVE CULTURE:
✅️ Louis-Michel Carpentier exhibition at the Toys Discovery Museum from March to June.
✅️ Collect Market Brussels in the "Royal Depot" on April 02 ("Tour & Taxis").
✅️ #naruto exhibition at the Pixel Museum from April to June.
✅️ Stock exchange #collect_market_brussels in the "Gare Maritime" on May 7 ("Tour & Taxis").
✅️ Stock Exchange Action Toys France on June 3 and 4 (Pars).
🔴 All the information and find it on the Kidult CONSO YouTube channel here: https://youtube.com/@Kidultconso
WE ARE ALSO IN PARTNERSHIPS WITH:
✔️ BIFFF – Brussels International Fantastic Film Festival info here: https://pixel-museum.brussels/pixhellgc/?lang=en
✔️ Scholarship 'o' Pop info here: https://bourseopop.be/wp/
🔴 FOLLOW US ALSO ON:
✴️ BXFM 104.3 every week on the radio (3 appointments) in the "TOYS TOYS TOYS" column with Richard Blin.
✴️ RCF Brussels every Wednesday on the radio in the column "L'ODYSSÉE DU PIXEL" with Jérôme Hatton and Delphine Freyssinet Rcf Bruxelles.
✴️ The collector's notebook, the review of bargain hunters in Belgium.