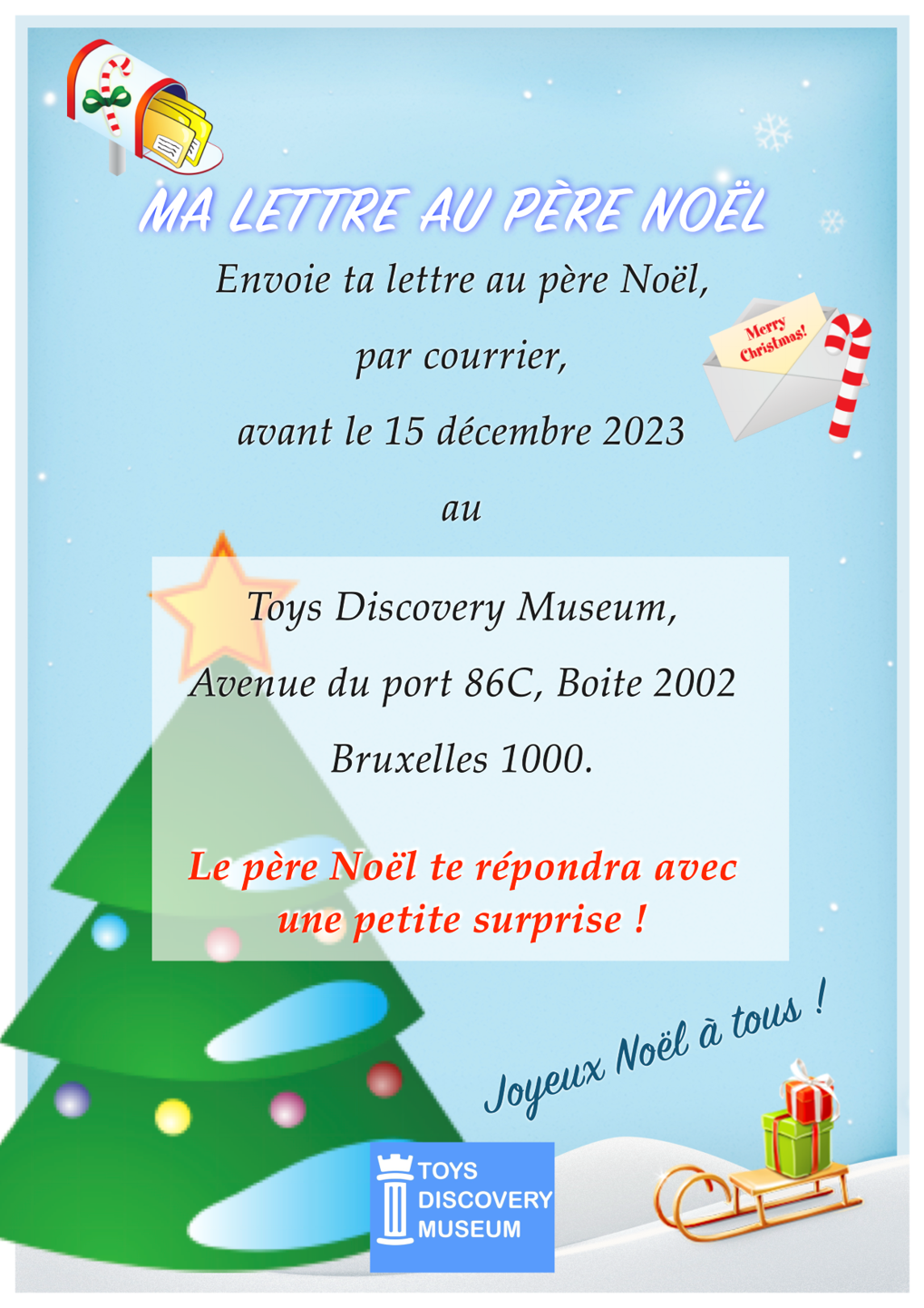 Santa Claus is a character linked to the Christmas celebration but whose roots go back to ancient beliefs. He is sometimes associated with Mother Christmas.
They are a physical representation of the magic of the end-of-year holidays.
To perpetuate the tradition, we invite you to leave a note, a letter and even your gift list with your postal details in order to respond to you!
Surprises in the mail!
Merry Christmas to everyone.
The TOYS DISCOVERY MUSEUM team